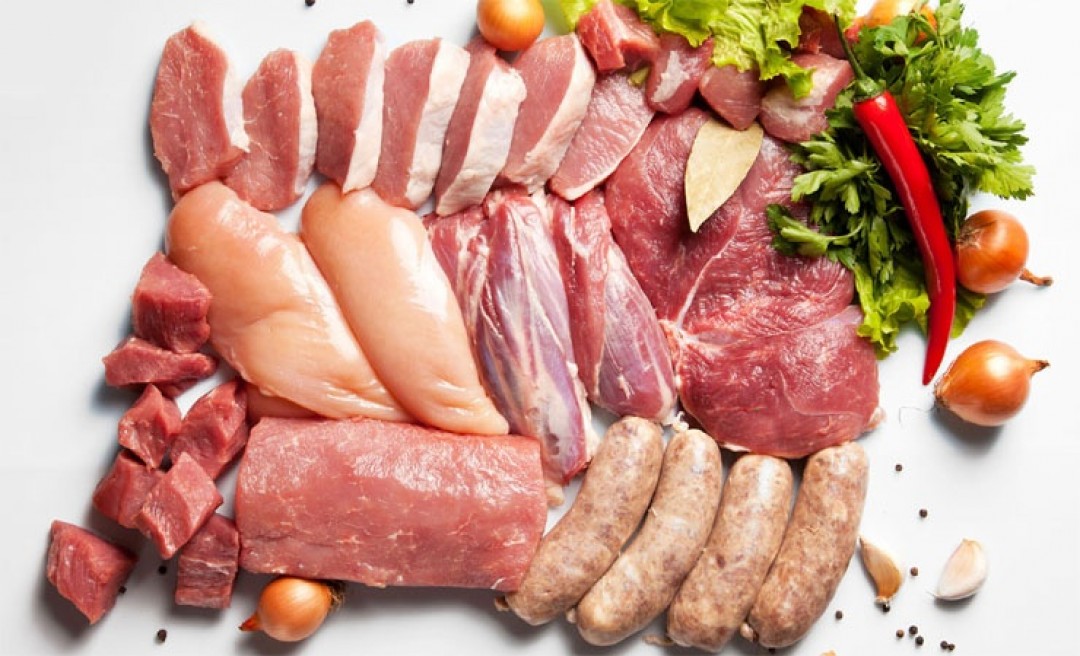 SO WHAT'S NEW WITH THE MEAT AND POULTRY MARKET IN EUROPE?
Europe is home to some of the largest meat producers in the world. France is in top 3 largest meat producers in the region. For beef and veil production, France ranks as number one, while in poultry it is on second spot behind Poland. The poultry market is dominated by a few giants like LDC Group, Plukon Group, Group of Germany AIA, 2 Sisters Food Group, Terrena and Danish Crown.
Pork is currently the most popular type of meat in EU in terms of per capita consumption. Austria is the biggest pork consumer, followed by Poland and Spain. In terms of market volume – Germany stays as the leader of European market.
Poultry consumption is continuously increased year-over-year. Portugal is the biggest poultry consumer in EU in terms in terms of per capita figures however UK and France are the biggest poultry markets in the region.
Beef and veal consumption is decreasing in Europe and this is attributed to reduced supply and weaker economic conditions. France and Italy are Europe's largest beef and veil consumers due to the deeply rooted tradition of consuming these products.
VALUE-ADDED PRODUCTS ARE THE FUTURE
OF THE FOOD INDUSTRY ACROSS ALL SEGMENTS
As increasingly more consumers are looking into reducing their meat intake for health and environmental reasons, many suppliers are trying to come forward with value-added products. The main focus is on variety, convenience and quality and the "coated products" segment registering the greatest success so far. Animal welfare is becoming an important element in the purchasing decision therefore some producers put a lot of efforts in offering eco-labels.
UK HAS IMPORTED 2 MILLION TONS OF MEAT IN
2015 WITH 80% OF IT BEING SOURCED FROM EU
The convenience segment in Europe is dominated by ready meals, pizza and value-added meat and fish products. Consumers' requirement have undoubtedly become more sophisticated which provides new opportunities for diversification.
Ready-meals are gaining momentum on the European markets. The most dynamic regions are of course the northern nations such as UK, Germany, the Benelux countries and Scandinavia. In contrast, Mediterranean's still prefer to cook their meals from scratch mainly due to fresh ingredients availability and quality and due to the culinary traditions in the region. The Western countries are more active on this segment due to higher disposable income and higher penetration of convenience products as compared to Eastern Europe.
PIZZA DELICATESSEN SEGMENT IS INCREASING
WITH A DOUBLE-DIGIT FIGURE EVERY YEAR.
Pizza is also becoming more popular even though it faces strong competition from take-aways and restaurants. Pizza has become the second most purchased product in UK's supermarkets.
UK has one of the most developed and largest market of ready-meals in Europe. The growth of this market is strongly determined by the premiumization of the segment with increasingly more consumers being willing to pay more for high quality products. The frozen part of this sector, however, accounts for only 22% in UK, of the whole ready-meals segment.
Germany is also a huge market for ready-meals with the frozen variety being the largest part. Other important markets are Benelux and Scandinavian countries. Few of the main EU players in this segment are Nomad Foods, 2 Sisters Food Group, Frosta, Oetker.
Despite its dynamic pace, the European market for convenience products remains considerably smaller than the US market where the penetration rate is more than 80% this means the big opportunities are yet to come in Europe and the IQF market for meat products is yet to mature. OctoFrost is proud to already have as customers some of the biggest players on this market in Europe.
---